Ich liebe vegane Pancakes und habe schon viele Rezepte ausprobiert. Dieses hier ist aber mit Abstand das beste. Man bekommt so sehr fluffige und leckere Pfannkuchen. (For english description scroll down)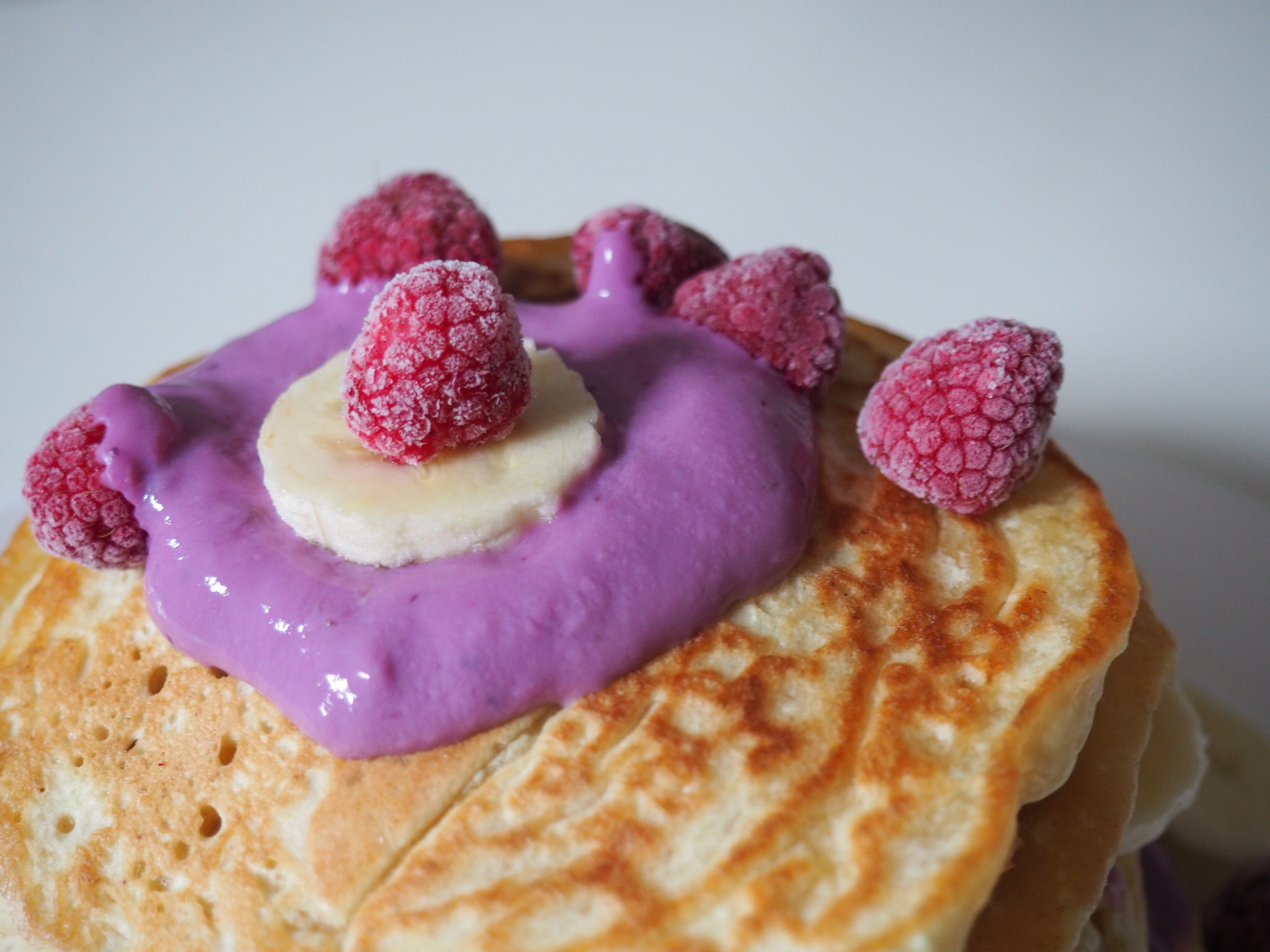 Zutaten:
– 400g Mehl
– 500ml Sojamilch
– 2 EL Zucker
– 1 EL Vanillezucker
– 1 Prise Zimt
– 2 EL Apfelmus
– 1 EL Apfelessig
– etwas Pflanzenfett/-öl
Zubereitung:
Alle trockenen Zutaten mischen und anschießend die Sojamilch, das Apfelmus und den Apfelessig hinzugeben. Alles gut mit einem Schneebesen zu einem glatten Teig verrühren. Der Teig kann schon am Abend vorbereitet und dann über Nacht im Kühlschrank gelagert werden. Etwas Pflanzenfett oder Öl in einer Pfanne erhitzen. Kleine Teigportionen in die Mitte der Pfanne geben und diese von beiden Seiten goldbraun backen.
Besonders lecker schmecken die Pancakes mit Sojajogurt und frischen Früchten. Man kann sie aber auch mit Ahornsirup, Zimt & Zucker, Marmelade oder veganer Nuss-Nougat genießen.
Viel Spaß beim Nachmachen 🙂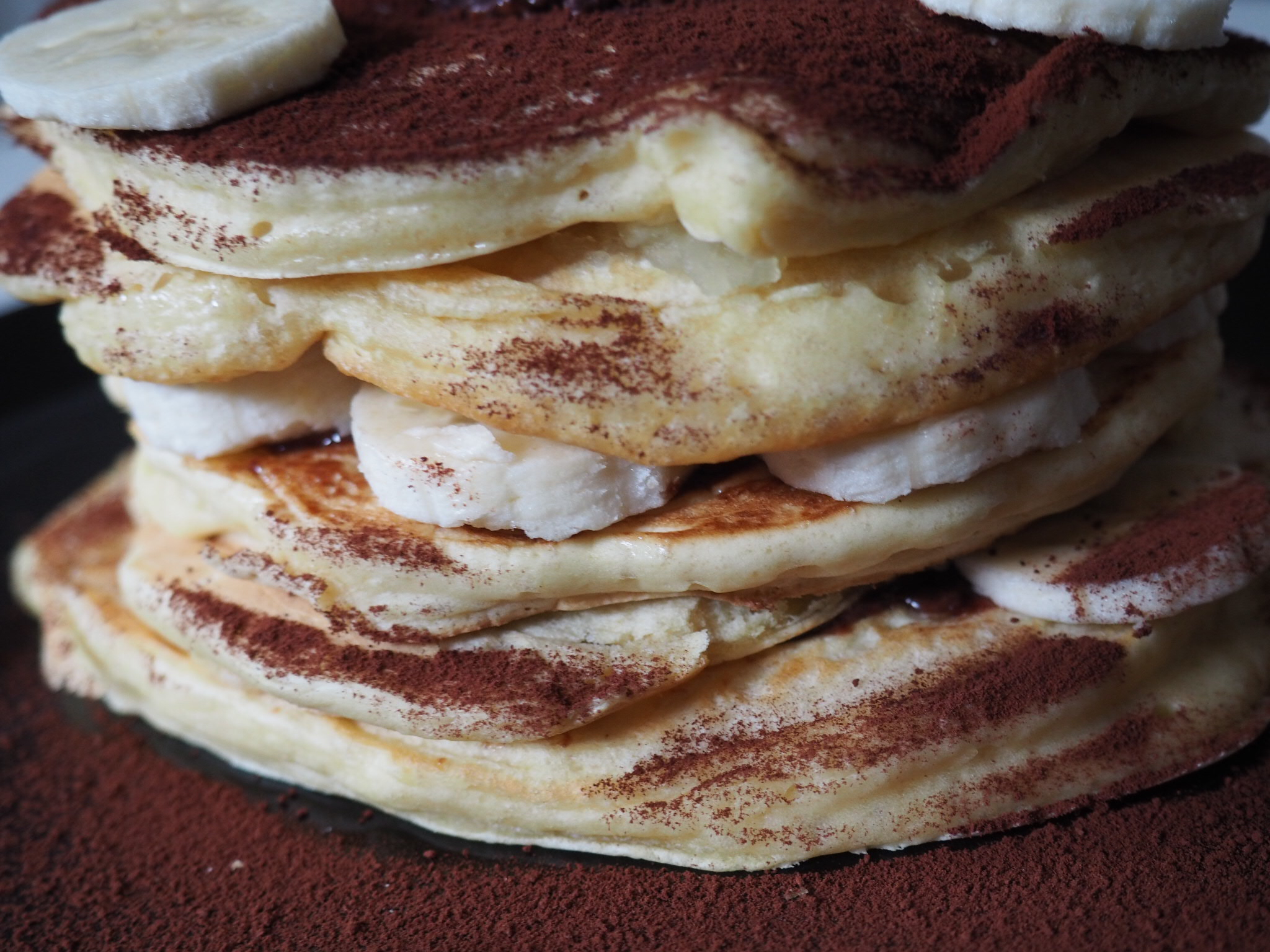 English:
I love vegan pancakes and have tried many recipes. This but here is so far the best I've tried. You get very fluffy and delicious pancakes.
Ingredients:
– 400g flour
– 500ml soy milk
– 2 tbsp sugar
– 1 tbsp vanilla sugar
– 1 pinch of cinnamon
– 2 tbsp applesauce
– 1 tblsp of apple cider vinegar
– something vegetable fat / oil
Instructions:
Mix all the dry ingredients and add Soymilk, the apple sauce and apple cider vinegar. Mix it well with a whisk to a smooth dough. The dough can be prepared on the evening and then stored in the refrigerator overnight. Heat a little vegetable fat or oil in a pan. Give small portions of dough in the center of the pan and bake it until golden brown on both sides. Especially delicious taste the pancakes with soy yogurt and fresh fruit. But you can also enjoy it with maple syrup, cinnamon and sugar, jam or vegan chocolate hazelnut enjoy.
-Enjoy it