Beside outfits for women I want to show you a few sustainable, vegan and fair trade pieces for men .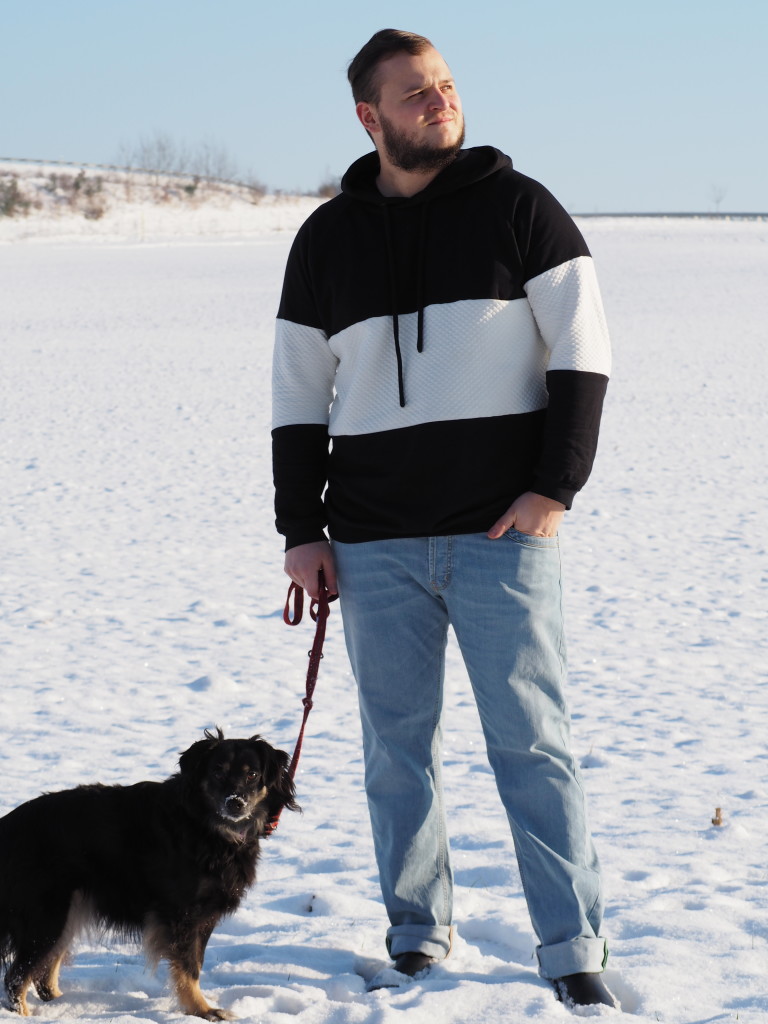 Jeans by Mud Jeans
The jeans of the Dutch brand are very sustainable, since they apply a very cool concept. If you do not want to wear your old jeans, you can return them to Mud Jeans. The old jeans get geupcycelt and can be worn as a vintage parts or get recycled into new sweaters, jeans or T -shirts.
Material:
-98% GOTS certified cotton
Pullover SAMUEL by Lovjoi
The sweater is black and white and can be ideally combined. By the mix of materials it is definitely extravagant and anything but boring.
Material:
-GOTS Sweat from Turkey: 100% organic cotton
-"Waffelpiquée" from France: 93% organic cotton, 7% polyester
Shoes by Wills Shoes
Ethical produced in Portugal. PETA approved as vegan.