Valentine's Day is just around the corner and as it is very cold and cloudy at the moment so nothing warms more than a warm cup of cocoa . I 've encountered in my search for new vegan products the company Koawach and had to try their hot chocolate. The products taste very natural and are even real stimulant. But I thought that you can still make a lot more of this delicious and vegan powder and
had the idea to try a delicious and easy recipe. The pudding is cooked very quickly and can be eaten either hot or cold. So you can make your loved ones happy, not only on Valentine's Day. .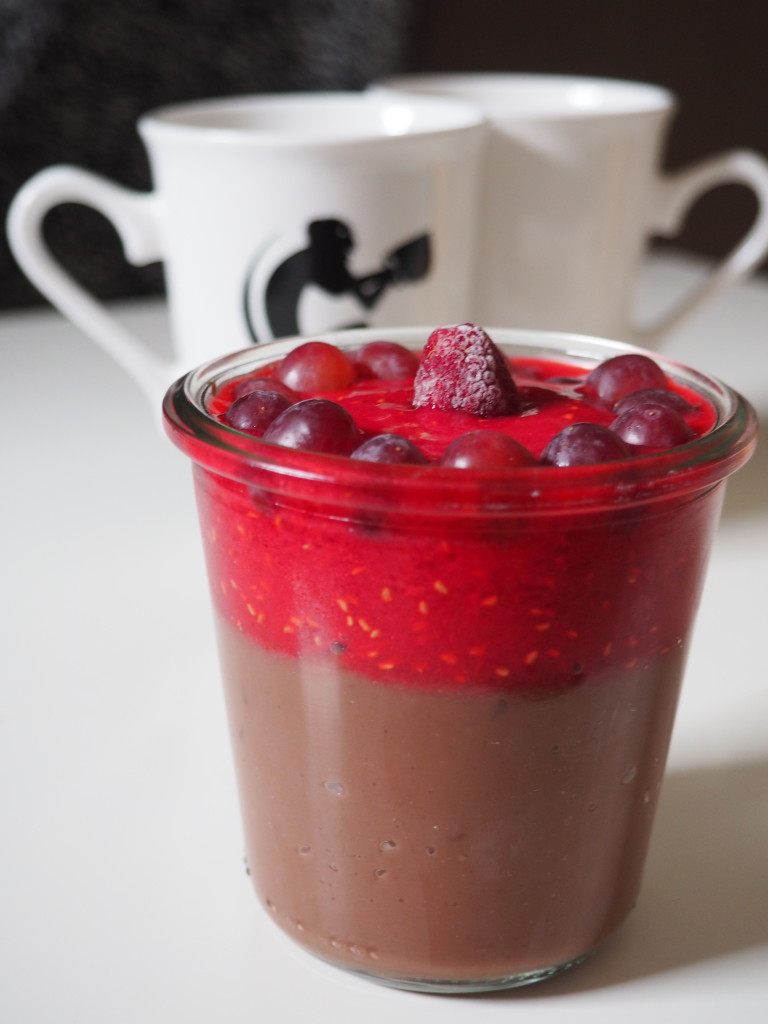 Ingredients
-500ml Hazelnut milk (alternatively, any other vegan milk)
-40 g of starch
-5 EL Koawachpulver
-3 Tablespoons sugar or other sweetener
Instructions:
2/3 of the "milk" to give with the sugar in a (small) pot and boil, stirring constantly with a whisk. The rest of "Milk" with strength and Koawach, also with a whisk, mix, so that it all makes a smooth mass. If the hazelnut milk almost boils add the starch and cocoa mixture with stirring and cook while stirring for about 1 minute more. Then take off the plate and let cool. fill in portions into suitable molds and after cooling plunge on plate. However, the pudding can be eaten directly warm.
Since my friend is a true cocoa junkie, he is certainly happy about this little surprise.
For those who want to give a little cocoa joy:
At the moment there is a Valentine's Special by Koawach, consisting out of two sweet cups with Koawach-monkeys and two packs Koawach.
Here you can learn more: Koawach page
I wish you already a happy Valentine's Day!